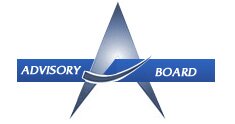 The most prestigious Advisory Board is a Conglomeration of talented individuals who are dedicated to spread the spirit of TVI Express. Its elite members are true leaders with passion and dedication to help fellow TVI distributors raise to higher standards and towards betterment of mankind.
Advisory Board is for especially selected elite members and true leaders with passion and dedication to help fellow TVItes. Members who have shown their commitment to continued development in the areas of training, presentation and communication skills.
All membership is based on a 1 year term with annual renewal subject to performance. The Advisory Board members also play a part in contributing to society by social and charity works on behalf of TVI Express.

The Advisory Board badge and jacket. 
Certificate. 
Annual members meeting and retreat. 
Specialized training and upgrading programs. 
Free travel and accommodation to speak in foreign countries.
Special marketing support for new market development.

Effective presentation and speaking skills.  
Effective communication with NLP.
How to motivate others.
Basic coaching & counselling skills.
Peak performance for success.
Building a million dollar network.
Basic trainer course.
A mega success system.

| | |
| --- | --- |
| Patron | Mr. Goenarni Goenawan |
| Advisor | Mr. James Smith |
| Commissioner | Mr. Frank Wulhsrich |

| | |
| --- | --- |
| China | Anny Kim |
| China | Fang Lu Hui |
| Iran | Ebrahim Ahmed |
| Korea | Moon Young Sik |
| Malaysia | Dhramesh Selvan |
| Singapore | Adrian Goh |
| South Africa | Wilson Jabulani Zulu |

To inspire, impact and instill abundance in life.