As one of the top travel companies in the leisure and hospitality marketplace, TVI's success keeps growing…and growing and growing. "We keep adding services, innovating new processes, and expanding into new markets," "TVI's history has consisted of one surprising discovery, innovation, and achievement after another.
This early success has positioned us to introduce the life changing benefits and financial opportunity of TVI Express to the globe." Today, dreams are becoming reality, with TVI Express
Building Its Presence and Creating Leaders
in more than 150 countries.
TVI Express Markets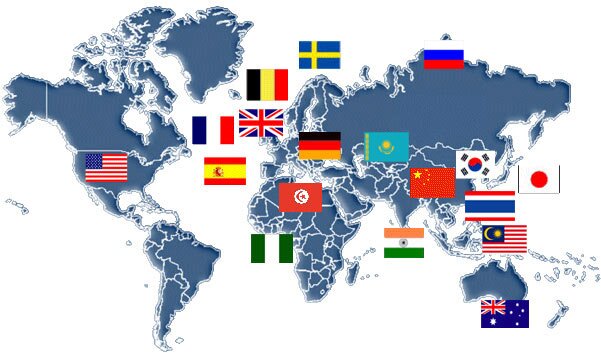 Afghanistan
Albania
Algeria
American Samoa
Angola
Argentina
Armenia
Australia
Austria
Azerbaijan
Bahamas
Bahrain
Bangladesh
Barbados
Belarus
Belgium
Belize
Benin
Bermuda
Bhutan
Bolivia
Botswana
Brazil
Brunei
Bulgaria
Burkina Faso
Burundi
Cambodia
Cameroon
Canada
Cape Verde
Cayman Islands
Chad
Chile
China
Colombia
Comoros
Congo
Congo (Dem.Rep.)
Cook Islands
Costa Rica
Croatia
Cuba
Cyprus
Czech Republic
Denmark
Dominica
Dubai
East Timor
Ecuador
Egypt
El Salvador
Estonia
Finland
France
French Guiana
French Polynesia
Gabon
Georgia
Germany
Ghana
Greece
Greenland
Grenada
Guadeloupe
Guam
Guatemala
Guinea
Guinea-Bissau
Guyana
Haiti
Holland
Honduras
Hongkong
Hungary
Iceland
India
Indonesia
Iran
Iraq
Ireland
Isle of Man
Israel
Italy
Ivory Coast
Jamaica
Japan
Jersey
Jordan
Kazakhstan
Kenya
Kiribati
Korea (North)
Korea (South)
Kuwait
Kyrgyzstan
Latvia
Lebanon
Lesotho
Lithuania
Luxembourg
Macedonia
Malawi
Malaysia
Mali
Martinique
Mexico 20
Moldova
Monaco
Mongolia
Morocco
Mozambique
Myanmar
Namibia
Nepal
Netherlands
NewZealand
Nicaragua
Niger
Nigeria
Norway
Oman
Pakistan
Panama
Peru
Philippines
Poland
Portugal
Qatar
Reunion
Romania
Russia
Saint Helena
Saint Lucia
Saudi Arabia
Senegal
Singapore
Slovakia
Slovenia
South Africa
Spain
Sri Lanka
Suriname
Swaziland
Sweden
Switzerland
Taiwan
Tajikistan
Tanzania
Thailand
Togo
Turkey
Turkmenistan
Uganda
Ukraine
UAE
United Kingdom
United States
Uruguay
Uzbekistan
Venezuela
Vietnam
Zambia
Zimbabwe