We have begun as a Category Creator with a spectacular ground floor opportunity — and, every month, more and more discerning Distributors have found the opportunity as compelling as anything available. Today, we are at a stage where nothing can recede us from becoming a Billion Dollar brand with timely product introductions that each represent their own ground floor. TVI consistently refreshes the market and ensures that the TVI Express opportunity — like the travel industry we are into is always fresh and booming.
The stand-alone Opportunity that TVI puts up to take every day comes from an infrastructure designed to build continuous income. This is made possible through a great product line, an honorable business name and practices that serve both buyer and seller, distributor and consumer.
With a transparent business model, as open as the outdoor skies (and just as easy on the eyes), the financial opportunity of TVI is no "now or never" crack in the cosmos. This is a company with serious staying power and big plans for the future. Your future.

In real estate, they say location is everything. In business, success usually has a great deal to do with timing. In travel, there couldn't be a better moment than right now. We are currently experiencing the intersection of two very big trends that TVI Express is perfectly poised to take advantage of.
TREND #1:
Simply put, Travel is the world's largest industry. At over $7 Trillion spent annually worldwide, and a growth rate that puts it on pace to double in the next 4-6 years, it's a vast market. Baby Boomers are retiring at the rate of 1 every 8 seconds and they will continue to drive the growth for the next 10-20 years. With an industry this big, a Company able to capture even a small piece of that pie could be wildly successful and profitable.
TREND #2:
With the dawn of the Internet age, more and more consumers are booking their travel online. In 2006, Forrester Research reported that 73% of US Households are online and 82% of Travel Bookings are done online. In fact, according to CNN Money, Travel is the single largest category or e-commerce, accounting for about 43% of all online spending. This means that the industry is no longer controlled by store-front agencies. The mom and pop travel agencies who used to be the fixture of every strip center and shopping mall are rapidly disappearing.
The result of all this is that while more money is being spent on travel and more of it is being spent online, consumers are experiencing a lack of human interaction. TVI Express offers the solution: a calendar filled with dozens of pre-planned vacation packages at wholesale prices so you don't have to deal with the hassle of planning your next trip, or high price of paying retail. We combine that with a proprietary search technology that merges high-tech and high-touch for the next evolution in travel. It's a complete solution for all your leisure travel needs. If you need a vacation, you need TVI Express.


Network Marketing — also Direct Selling or Multi Level Marketing is the most powerful system of free enterprise in our modern world, and it is the business model that TVI Express chose from the beginning. The personal freedom, human connections and self-empowerment that it offers make it the natural choice for educating and sharing our premier Products & Services.
Today, TVI stands as the poster child for modern MLM done right — upfront in its dealings and unparalleled in its products. Network Marketing is a product of steady evolution, outgrowing earlier business models by eliminating middlemen, resellers and the associated price markups. By unifying the manufacturer with the marketer, Multi Level Marketing ensures that no disagreements or miscommunications have place to bring a business down.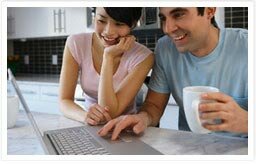 Much of the success of MLM comes from its versatility — it is an entrepreneurial business model that is well suited to cover a vast array of industries and cultures. TVI Express has taken full advantage of its versatility by custom fitting a clear-channel, direct-sales company that owns the industry's most evenhanded compensation plan — uniformly partnering the corporate arm with the distributor arm 50/50.
TVI Distributors act as Independent Contractors, but with the express advantage of owning the network.

There are too many lifestyles out there that just don't do justice to the term. Either it's all style with no real life, or signs of life with no sense of style. The first lesson that TVI Express teaches is that life and style are not mutually exclusive.
Life is not meant to be a checklist of things we don't want to do. And style is not just a superfluous fancy for those who can afford it. Life is a time to learn, to know and to love. Style is a signature, an ingredient in enjoyment and something that brings personal satisfaction. TVI Express offers a proprietary blend of the two.
We think you should live for Monday as well as Friday. Now, TVI distributors are the hardest working Entrepreneurs you'll meet — but for some reason, Thursday mornings justify as much celebration as Saturday nights. It might be that they love what they do. It might be that TVI products and services put a bounce in their step. Or it might have something to do with having the best boss in town—yourself. That's right. With the entrepreneurial freedom to take control and define the future, you make the rules, you call the shots, you take the credit.